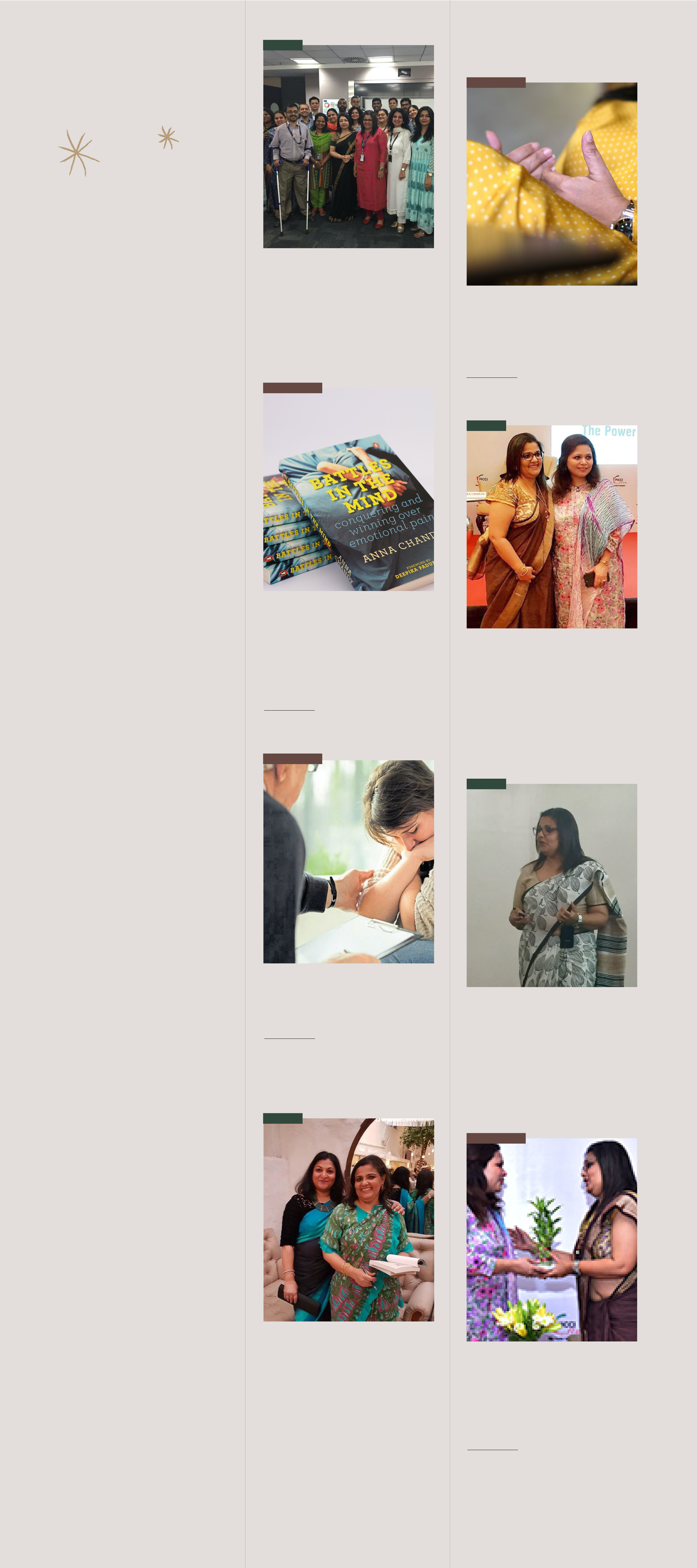 Anna Chandy at the The Royal Bank of Scotland, Chennai
A Corporate Workshop on Transactional Analysis at RBS, Chennai
Vulnerability is strength
Therapist and transactional analyst Anna Chandy speaks on the need to overcome stigma and seek help.
Melanie P Kumar on Anna Chandy's book, Battles in the Mind.
What is remarkable about this book is that though it is a work of non-fiction, it reads just like a story, as Anna takes the reader through her life from her childhood years, up to the present.
FICCI Flo Jaipur Chapter organized an insightful session on 'Battles of the Mind' with Anna Chandy
Leading Counselor Anna Chandy Tells Women How To Be Emotionally Intimate In Relationships.
Anna Chandy speaks at IWA
Get therapy when time does not heal an emotional fracture...
Anna speaks to IWA (International Women's Association), a platform for the exchange of ideas and the celebration of diversity among women of different faiths, cultures and countries.
Battles in the Mind book launch in Olive Beach, Bangalore
Padukone's counsellor Anna Chandy talks about the 'Battles of Mind' at a FICCI FLO Session in Jaipur
The official book launch Anna Chandy's book – 24th June 2017
Anna Chandy speaks about a number of issues pertaining to psychological wellness.